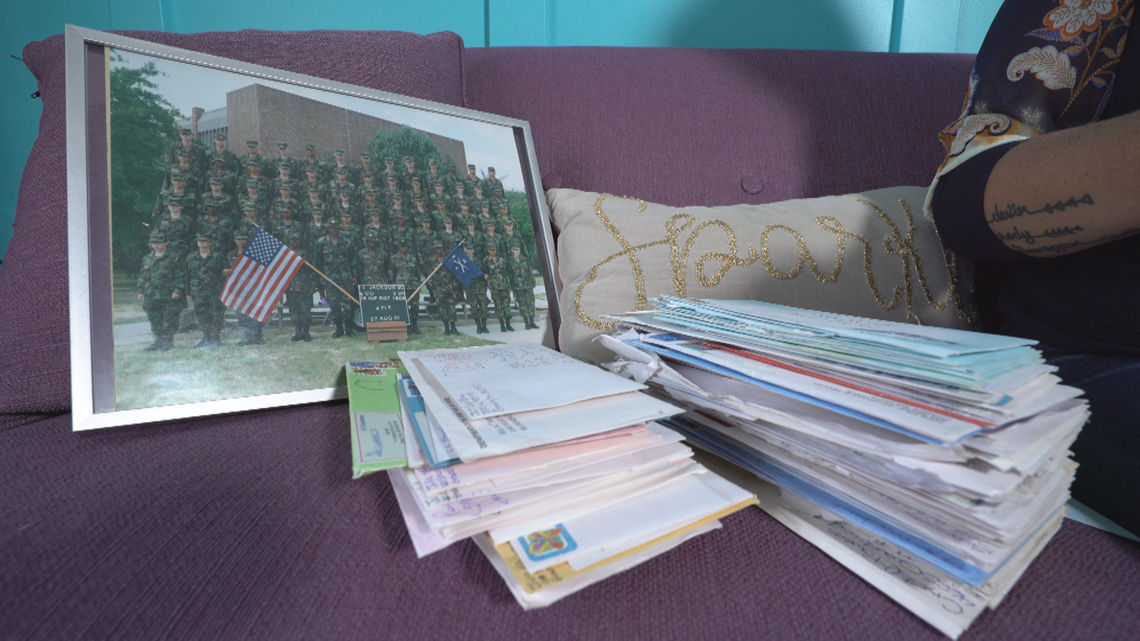 9/11 by letters | kare11.com
Personal letters sent to Army veteran Kim Lester capture the emotional differences before and after.
MINNEAPOLIS – People are drawn to the military for a myriad of reasons, but for Kim Lester, a recent graduate in 2000, the reason was simple
"I had a mountain of student loans and wanted a way to pay them off," Lester said, laughing softly. "And at the time, I was dating a guy who had joined the Air Guard, and I went to see him graduate in Texas and I was like, 'I could totally do it. ""
So she enlisted. Just over half of the basic training at Fort. Jackson South Carolina, the young man in his twenties at the time could not have seen the Twin Towers fall.
"Really, I joined six years to pay off my student loans, that was my original goal and ended up serving 20," Lester said when asked how his goals changed after 9/11. . "It changed me forever from being like 'let's sit down for coffee these weekends' to 'ow we're at war', because we were at war the entire time I served. "
Lester remembers 20 years ago like it was yesterday.
Partly because she kept everything. Letters before September 11 and after September 11.
She said she noticed a distinct difference in tone.
RELATED: University of Minnesota Scholarship Honors Bloomington Man Killed on September 11
"This pile here is before 9/11 and that's a lot of," I'm dating so-and-so, I broke up with so-and-so, I have a job, I do this, that or other, I'm sure you are doing very well, etc. She said, pointing to a stack of letters. "This pile is post 9/11, and you can see I have a lot more."
Ranging from deep concern to letters that clearly show … a waste of words. She had them all.
"It was like, 'I know this is a stupid card, but I didn't know what else to send you,'" she said.
Lester also kept his shooting targets from September 11, 2001.
"This is the sheet that came out showing that I was successful, and it's dated Sept. 11, 2001 at 9:12 am," Lester said. "And it was right in the middle of the two – one plane had crashed and the other hadn't."
"A lot of people in New York City couldn't call home yet, so it was hard to watch that and be a part of it," she added. "Some people cried, but we learned early on that you shouldn't cry, that I think it was numbness, more like, 'I'm numb and I don't know what I'm supposed to do,' when you don't see it 24/7 on TV and it's hard to really catch it. "
And Lester said on the 20th anniversary, she hopes people focus on the right things.
"The simple rift our country is in makes it more difficult because that's what I'm thinking about," Lester said. "I think of those 3,000 people who died, and those people on these planes who had no idea this was going to happen."
RELATED: Man Pushes Drinks Cart 200 Miles in Memory of 9/11 Flight Crews
RELATED: She Escape from the 68th Floor on September 11. She finally found peace on a horse farm in Georgia