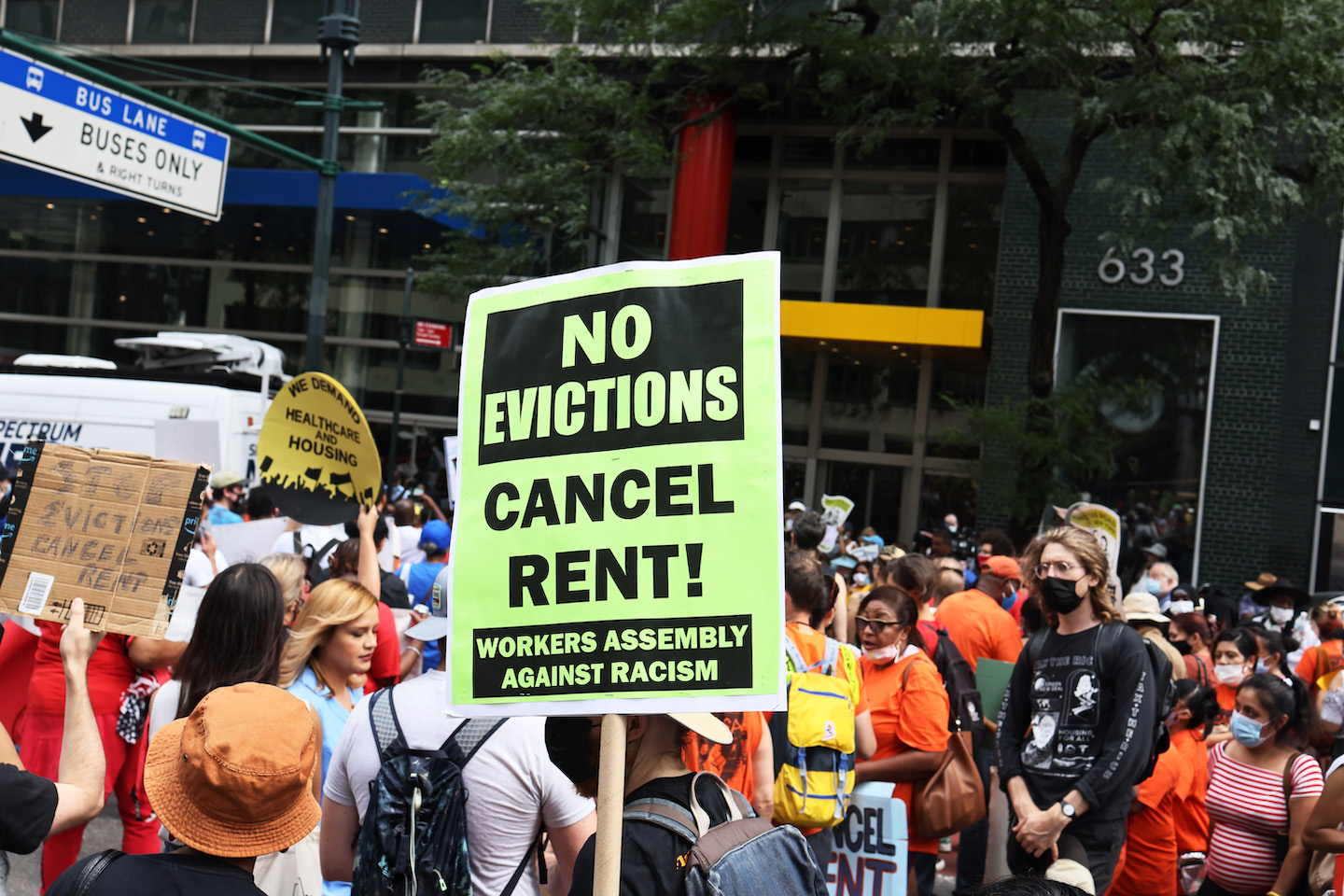 America needs social housing | The nation
Despite all the progress that humanity has made since the cave, none is more fundamental to survival than a home.
Home is where we keep our hearts, the standard of comfort when we welcome someone, where we write when something worthwhile happens, and where it all begins. Primarily, our homes keep us warm and safe. Housing defines a society like laws, paved roads or access to food and water – and the United States is currently failing on this premise.
A new report from Renters Rising and the Center for Popular Democracy Network exposes how systemic racism, historic rent hikes, public housing funding, corporate control and influence, and Wall Street investors have fueled the housing crisis in the states -United. It also brings bold solutions: to create a more equitable housing system, we must massively expand social housing, a public option of permanently affordable housing, sheltered from the private market, publicly owned or under democratic community control.
I know from personal experience that these solutions can have a significant impact on families. Growing up in working-class Akron, Ohio, I remember seeing my mother with tears in her eyes, rushing from job to job, trying to figure out how to get us out of projects. She would catch me watching, wipe her eyes, and finish getting ready for work. This is the burden that low-income parents carry: to protect their children from the stress of housing insecurity.
Early public housing programs excluded, displaced or segregated black communities, but the government did not abandon public housing until black families became the main beneficiaries of the program after decades of systemic discrimination, predators and divestments. White families were able to move out of public housing, benefiting from FHA-backed mortgages, while racial covenants barred this option for black families. Fewer whites meant fewer funds, upgrades or maintenance for those who remained in public housing.
The Elizabeth Park Projects steam heating unit triggered my asthma causing seizures. This caused Mom to organize against the Akron housing department. We thought we won after moving to Goodyear Heights; I felt overjoyed to have a yard with grass to cut. Then we discovered black mold in the basement and moved again.
We moved three times in three years before moving into our Habitat for Humanity home. After climbing the ladder by building houses for other families, our turn came. I remember choosing a blue-green rug for my first bedroom. I began to experience ownership and peace. I was 15 years old.
Finally, we were able to relax. At the time, I had no idea how having a safe place of return can allow you to spread your wings and imagine new possibilities. But thanks to an affordable mortgage, mom was given the opportunity to save, becoming the first person in Summit County to buy her home.
Mom passed away in 2009, but my siblings and I still own "home" in Akron. It is a source of equity, a refuge for my family and friends, and a testament to Mom's legacy. When I come from Kent I bring my son to see what his grandmother has built.
Success stories like ours are abnormal in America. Black homeownership has stagnated since the 1960s, most POC households remain excluded from homeownership, and the foreclosure crisis has cut black and Latinx wealth by more than half.
Corporate landlords, backed by government grants, are currently targeting these communities. Ensuring housing stability for everyone, including tenants, is racial justice. America must free black and brown tenants from the predatory rents, health violations and threats of eviction employed by business owners and Wall Street investors.
Before Covid, more than 20 million American homes suffered from unaffordable rents. Today, 30% of renters can't afford more than $600 (and the market has lost 4 million homes priced in that range due to rising rents, conversions and demolitions). More than 10 million Americans are behind on rent, risking eviction.
The report details the housing crisis and outlines the solutions developed by the efforts of local and global tenants and across the Houses for All Act reintroduced by the representative. Ilhan Omar (D-Minn.) This week, which aims to increase public and affordable housing available in the private market. America must:
Invest $1 trillion over 10 years to build 12 million new units that are socially funded, permanently affordable, decommodified from for-profit interests, built by public and non-profit developers, and maintained by unionized workers.
Channel funding away from developers and private investors to finance the construction of social housing directly under the control of government and non-profit organizations.
Prioritize tenants with lower incomes, especially in communities of color.
Empower tenants with fixed rents, democratic community control, and transparent accountability systems.
Dismantle segregation by building houses in the wealthiest neighborhoods.
From Finland, Austria, Singapore and Sweden to New York, Minneapolis and Oakland, these solutions are working, as the report documents. Across the country, tenants are organizing and forcing local governments to move away from for-profit housing in favor of social housing.
We should all agree: housing is a human right. The answer is not to enrich the slumber merchants and speculators on Wall Street. The answer is to give social housing the funding, resources and policies needed to protect our communities.