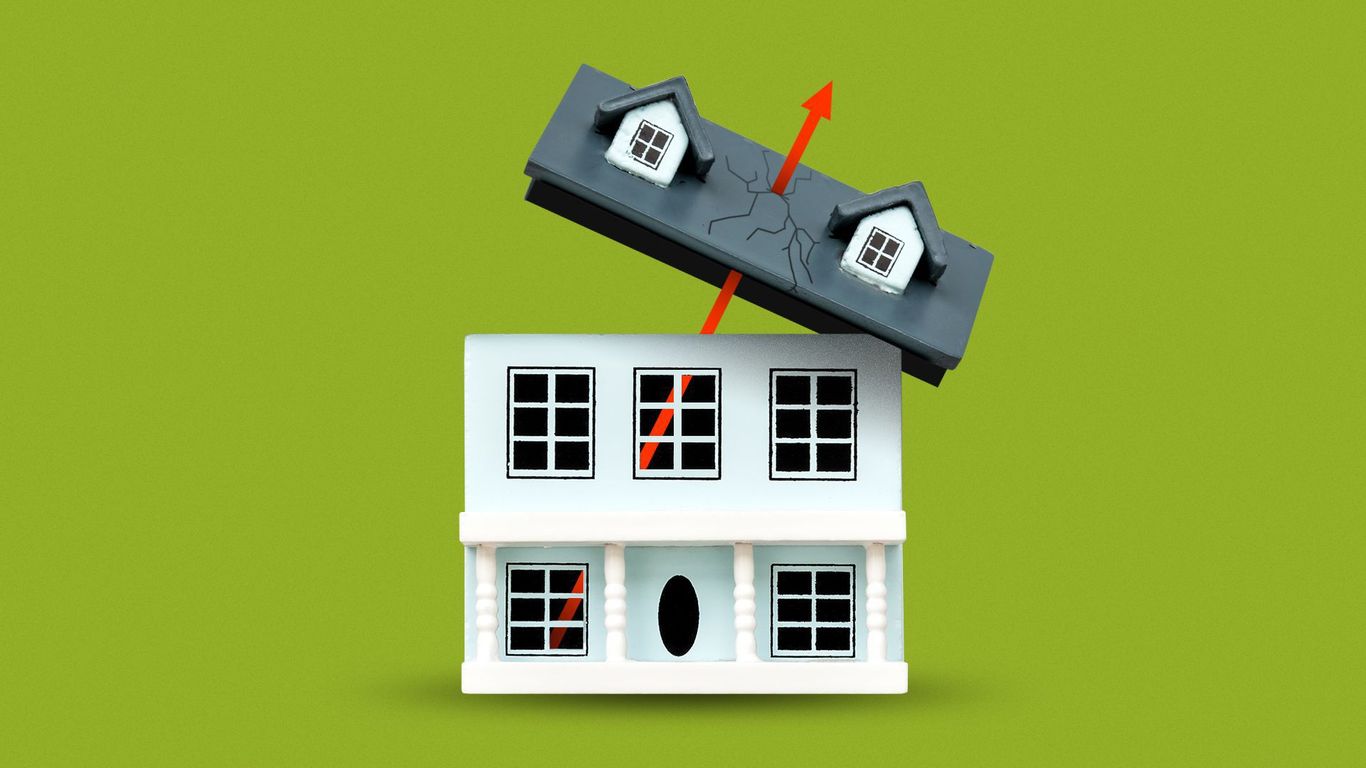 Housing affordability in the Twin Cities hits worst level since 2004
Homebuyers in the Twin Cities have been able to weather soaring prices in recent years thanks to historically low interest rates.
But with rising interest rates, housing affordability is at its worst since at least 2004, according to a monthly report from the Minneapolis Area Realtors/Saint Paul Area Realtors Association.
Driving the news: According to Freddie Mac.
Meanwhile, home prices in April were up 10% from a year ago, with the median sale price now hitting a record high of $370,000.
A Redfin analysis says the minimum wage required to afford a median-priced home in the Twin Cities metro rose 23% in March, compared to March 2021.
You now need to earn an annual salary of $65,732 to afford a home at the median price.
How it works: For a $370,000 home with a 20% down payment, a jump in interest rate from 3% to 5% is equivalent to adding $341 to a monthly mortgage payment.
The plot: Rising rates have so far not dampened the seller's market as homes continue to sell quickly and above asking price.
Rising monthly costs are causing buyers to lower their price targets, said Mark Mason, president of the Saint Paul Area Realtors Association.
"If you lower your price, you're often looking in a different neighborhood as well," he said.
Some buyers instead choose riskier adjustable interest rate loans with lower initial rates that may increase later.
And after: Mortgage rates are expected to rise throughout the year and stay at 5% or above in 2023, according to Freddie Mac's trend forecast.
🌱
Support local journalism by becoming a member.
Learn more
After Twin towns stories
Nope stories could be found
Get a free daily summary of the most important news in your garden with Axios Twin Cities.
🌱
Support local journalism by becoming a member.
Learn more