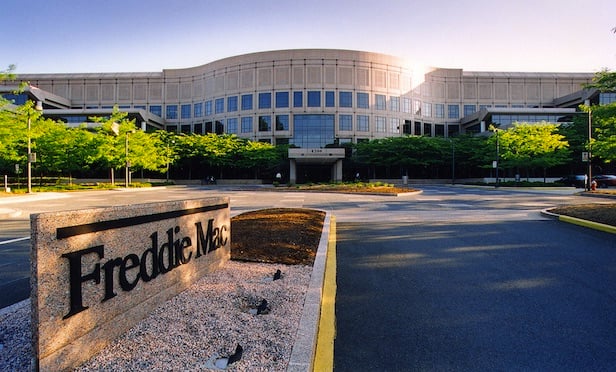 Multifamily investing trending positively in most US markets
The Freddie Mac Multi-Family Apartment Investment Market Index trended positively in the second quarter, supported by rising net operating income and low interest rates.
The index is up 0.7% per quarter and 2.6% per year, while rates on multi-family mortgages rose 5 basis points in the quarter. The hike is the first quarterly increase since the fourth quarter of 2018, but rates are still down 37 basis points per year.
"This quarter's AIMI shows a positive environment for multi-family investors in most markets, including those hit hard by the pandemic," said Steve Guggenmos, vice president of Freddie Mac Multifamily Research & Modeling. "The low interest rate environment and strong net operating results offset a slight increase in mortgage rates, indicating a healthy market heading into the second half of 2021."
AIMI rose in 22 of the 25 markets tracked by the index during this quarter, with Jacksonville, Minneapolis and Phoenix the only markets not experiencing growth. During the year, AIMI grew in the country and in 20 markets.
NOI growth was "universally positive" for both the US and individual markets during the quarter, with NOI growing fastest in Orlando and Phoenix. And house prices have risen nationwide and in 24 of 25 markets, with New York City the only subway to drop -1.5%. Over the year, NOI increased in the United States and 17 markets, with New York and San Francisco posting double-digit declines in NOI, a rarity for any market each year, according to Freddie Mac.