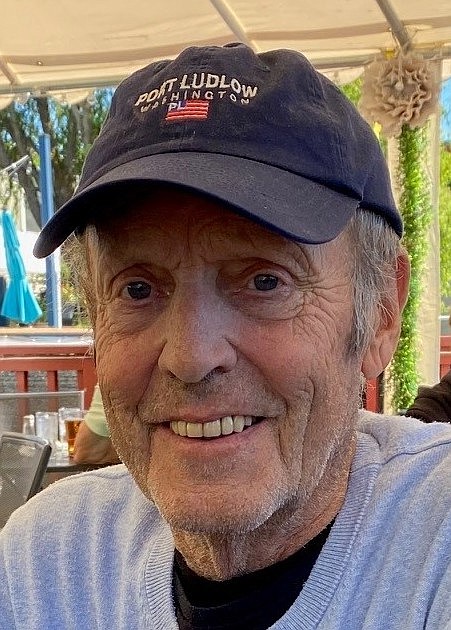 Robert Warren Liljenberg, 74 | Coeur d'Alene Press
Robert Warren Liljenberg returned home to his Lord Jesus on Friday, October 7, 2022. He was born in Minneapolis to Richard and Virginia Liljenberg on July 17, 1948. His childhood was spent in Wilmar and St. Cloud, Minnesota.
In 1961 the family moved to Spokane. He attended Mead High School and graduated in 1966. After attending community college, Rob became a successful mortgage lender and made it his life's work.
Rob was a member of Trinity Baptist Church where he served as church treasurer for many years. He was active in church activities including Sunday school, youth sports, and Youth for Christ.
Rob married Cheryl Krupke-Swanson and he and Cheryl lived in Spokane and Port Ludlow, Washington. They had a second home in Arizona where the grandkids came to enjoy the pool.
After Cheryl passed away in 2016, Rob was surprised to meet his next love, Dianne Schumann at the symphony orchestra. They believe that it was God who orchestrated their meeting. Together they were members of Sun City Baptist Church.
In 2021, Rob and Dianne followed their dream and moved to Port Ludlow, Washington. There they found their "cabin", their golf course and their boat, "The Symphony Too". They became members of the Oak Bay Baptist Church.
Rob was predeceased by his wife, Cheryl, his parents, Rich and Virginia Liljenberg, and his brother Rick. He is survived by his wife, Dianne, two nephews, Rich and Scott Liljenberg, and his stepdaughters: Shelly (Jeff) Ripley, Shannon (Kevin) Depew and Shawna (Jim) Caon. Grandfather Rob was especially close to his grandchildren Jenna, Erica, Zach and Trent.
A private family interment will be held at Pines Cemetery, Spokane Valley, Washington. In lieu of flowers, donations may be made to Spokane Hospice.