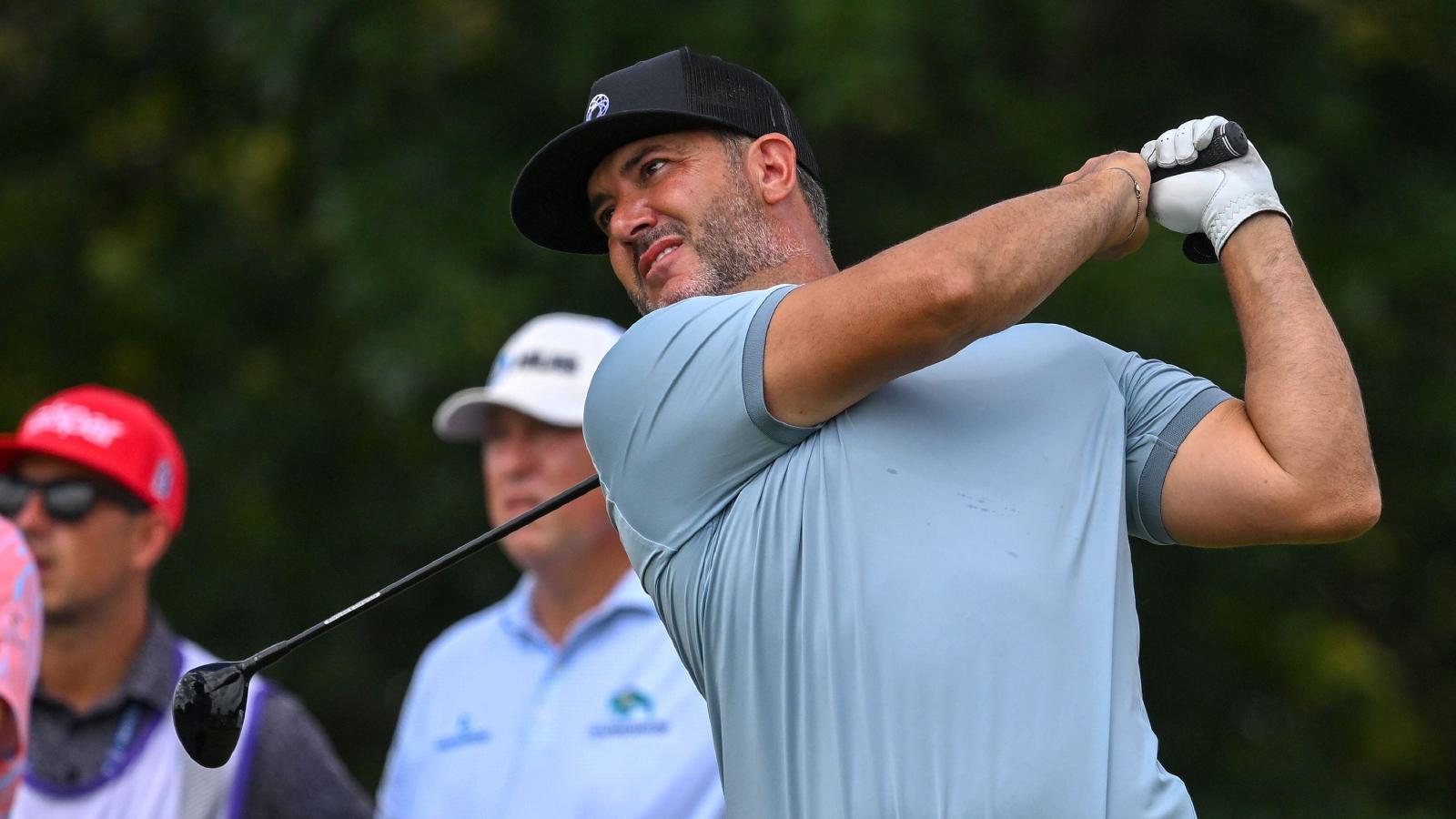 Scott Piercy ignores blisters to stay in command in Minneapolis storm
With a score of five under 66, Piercy continued the momentum he had created earlier, having finished the day before with a three stroke lead.
There was a six-and-a-half-hour delay from Saturday's round due to inclement weather, but Piercy sits 18-under 195 going into Sunday's final round.
All this was done by treating a light bulb. Piercy walked between shots with his right shoe in hand, only bringing it back to his foot between shots. Kept the shoe well when putting on.
Argentina's Emiliano Grillo trailed for the second day in a row, with four under-67s.
Behind him were Americans Doug Ghim and Tony Finau.
Piercy had seven birdies and two bogeys on day three at Blaine, while Grillo had an eagle in addition to four birdies and two bogeys.
Ghim and Finau both won six birdies.
"It's awesome," Piercy said. "Obviously I would have liked to finish the last hole a little better.
"My goal, once I got off to a good start, was to get to 21 and keep the pedal on the metal and just try to get going. The last four, five holes, (there was ) tired swings and a bit of mental work today, so I'm glad I won a three-to-four stroke and let's do it again on Sunday.
Piercy will be paired with Grillo in the final round and thinks catching Piercy will be a tough task.
"I'm happy with the way I closed the round," Grillo said.
"Piercy played phenomenally today.
"If he brings half of his game from today to tomorrow it will be very difficult. Obviously you are looking at a very low round tomorrow to have a chance.
"But I'm just going to go out and try to have fun and, like I say, try to play my best."