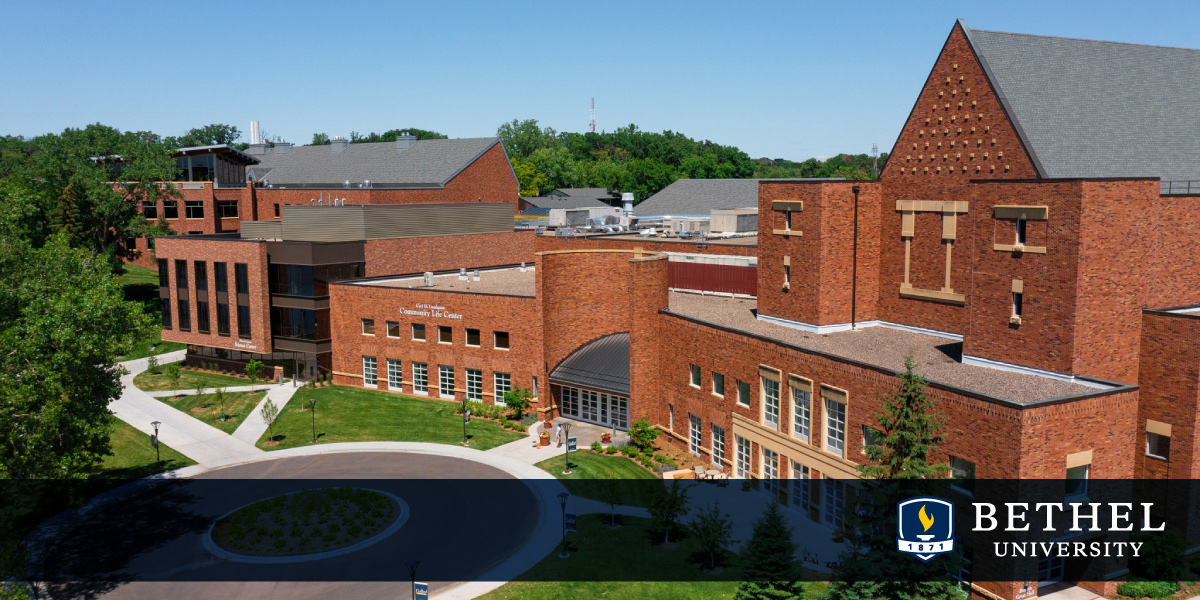 Three graduates honored by the Twin Cities Business Journal
the Minneapolis/St. Paul's business diary honored its annual 40 Under 40 Award winners in March 2022, and three Bethel alumni were among them: J. Christopher LaTonderesse '05, Hennepin County Commissioner; Lynn (Bowman) Camp '05, vice president of corporate finance, United Properties; and Roger Maldonado '07, Associate Solicitor, Faegre Drinker Biddle & Reath. We asked them about their jobs, their experiences at Bethel, and their advice for Bethel students looking for direction and purpose in their future careers. Here is what they told us.
J.Christophe LaTondresse '05
major in philosophy and political science
Hennepin County Commissioner
Tell us how you made the transition from Bethel to your current role.
Since graduating from Bethel in 2005, I have dedicated my career to public service in a variety of roles both inside and outside of government. I started my career at Sojourners, a faith-based social justice advocacy organization, served in the Obama administration at USAID, helped run my hometown school district for the first few months of the COVID-19 crisis as vice president of the Hopkins School Board, and developed national advocacy movements around hunger, human trafficking, and education equity in a variety of other roles.
I currently serve as the Hennepin County Commissioner, a full-time elected role leading the largest local government in Minnesota and the second-largest government in the state. Our county council oversees a $2.4 billion annual budget that touches on every conceivable topic: social services, economic development, public health, public safety, transportation, and the environment, to name a few.
The common thread running through these roles is a deeply rooted sense of vocation at the intersection of faith, public service and the common good – all themes and values ​​that Bethel has helped shape and embed.
What advice do you have for students interested in working in government or politics?
There is a lot of pressure on students to clarify their career trajectory, often to the detriment of professional discernment. "What is your five-year plan and what are the steps you are going to take to get there? It really comes down to a career issue. I honestly didn't even know how to begin answering a question like this in my early twenties. I remember feeling rather uncomfortable with the impending graduation.
So I forged a different path, grounded in different kinds of questions that, frankly, a liberal arts education prepared me well for: What bigger questions do you most want more clarity or understanding? What type of people do you most want to grow with? What issues, deep in your bones, do you really, really care about? These are the questions that go to the heart of vocation.
I spent most of my twenties looking for opportunities that helped me live through these larger professional issues, rather than chasing the next obvious career move. It may be the road less traveled, but tracking these questions has made all the difference.
Lynn (Bowman) Camp '05
major in commerce, specialization in finance and accounting
Vice President of Corporate Finance, United Properties
Tell us how you made the transition from Bethel to your current role.
Being an auditor at Grant Thornton for my first three and a half years after college and earning my CPA license built a solid foundation of accounting knowledge that opened up a number of avenues. I then spent six years in various financial roles in non-profit organizations, learning how to use my financial skills to support missions close to my heart. (I was fired from one of those jobs, so it wasn't always easy.) For four of those years, I was able to work part-time because I figured out how to be a mom too. , which I never imagined I would love so much. .
At the end of 2015, I joined United Properties as a senior financial analyst, moving from accounting to forecasting and analysis. I didn't have much experience in this area, but my hard work was remembered by the CFO I had worked with at Grant Thornton and who is now my boss. This full time job has allowed my husband (Brandon Camp '04) to stay home full time with our boys and has been a good fit for our family as we have found that managing the children and the home is more than a full-time job. !
What I love about my job today is that while I'm still involved in financial analysis that informs strategic thinking, I'm also involved in discussions about how to improve the diversity of actors in the commercial real estate industry and other unquantifiable real estate opportunities. .
How has your Bethel experience prepared you for professional success?
I learned to learn quickly at Bethel, which led to my successful first job as an auditor with Grant Thornton. But I also grew in my faith and appreciation of diverse voices through classes, experiences, and relationships, which established a base of values ​​that is embedded in everything I do.
What advice do you have for Bethel business students?
Use your time at Bethel to anchor your values ​​and invest in friendships that foster those values ​​in you. Then, stay engaged as you enter the next phases of life to ensure your trajectory aligns with your values. It's so easy to let your career, other people's definition of success, and social media dictate what you need to do or what takes your time.
Roger Maldonado '07
major in political science and theological studies
Associate Lawyer, Faegre Drinker Biddle & Reath
Tell us how you made the transition from Bethel to your current role.
After Bethel, I attended law school at St. Thomas University Law School and practiced law for eight years, four of them at Faegre Drinker. Three weeks into my first semester in law school I was notified that I was being deployed to Iraq/Kuwait, as my military deployment delayed my law school, it was an experience of life that has made me a better person, a better leader and a better communicator.
I am currently an Associate Solicitor at Faegre Drinker Biddle & Reath. I represent lenders, investors, purchasers and contractual counterparties in restructuring and insolvency matters, and in all aspects of structuring, documenting and collecting secured loans. I also represent corporate trustees, creditors, equipment leasing lenders, investment companies, and large financial institutions in state and federal courts, including bankruptcy court.
How has your Bethel experience prepared you for professional success?
Bethel helped me grow into the person I am today by challenging me academically, which prepared me for law school, but also strengthened my worldview and place as a servant leader.
What advice do you have for Bethel students?
My advice would be to try as many experiences and opportunities as possible during your time at Bethel, to help you know what you do not do want to do as a career. This will direct you to the doors that match your passion.