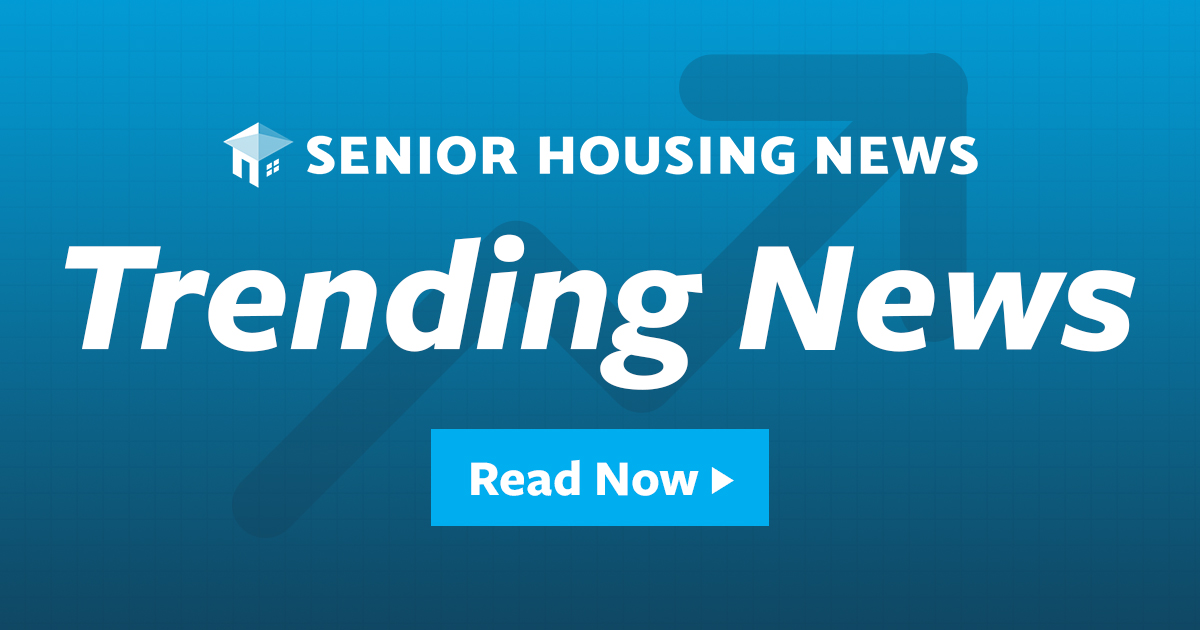 Transactions and financing: SLIB announces a handful of operations, Ziegler closes $24 million for the refinancing of Eliza Jennings
Sales
Senior Living Investment Brokerage (SLIB) has announced its role in the sale of an assisted living facility in the Atlanta area.
The community, called Laurel Lodge Assisted Living, comprises 72 units in Cleveland, Georgia, located about 90 miles northeast of Atlanta.
Laurel Lodge was 100% occupied at the time of sale to an owner/operator originally engaged by the vendor.
SLIB's Bradley Clousing and Daniel Geraghty handled the transaction.
SLIB facilitates another sale in Georgia with two communities
Senior Living Investment Brokerage has announced its role in the sale of two assisted living and memory care communities located just 12 miles apart in Georgia.
The communities – Sunny Grove Assisted Living, based in Barnesville, GA, and River Place, based in Forsyth, GA, combine for 69 assisted living and memory care units.
A group of individual investors who have partnered with a regional provider have purchased the communities from a local owner/operator who aims to move out of senior living.
Daniel Geraghty and Brandley Clousing of SLIB handled the sale.
SLIB facilitates the sale of AL, Memory Care Community based in Florida
SLIB facilitated the sale of Vitality Lady Lake, an 89-unit assisted living and memory care community located in Lady Lake, Florida.
Vitality Lady Lake sits on approximately nine acres and includes 69 assisted living units and 20 memory care units with ample area for expansion.
Vitality Lady Lake was part of a larger portfolio purchase in 2021. Now the seller, a northeast-based real estate private equity fund, is offloading the community to a regional owner/operator looking to expand its footprint in Florida.
Once again, Daniel Geraghty and Bradley Clousing handled this transition with colleague Ryan Saul.
SLIB facilitates the IL, AL community in Minnesota
Senior Living Brokerage announced that it facilitated the sale of an IL and AL community located approximately 20 miles outside of Minneapolis.
The community, called River Oaks, has 84 units/104 beds on 1.7 acres of land in Anoka, Minnesota.
A real estate development company sold the community in an effort to consolidate and focus its multi-family assets to a non-profit buyer who plans to update and refresh the community over time.
For SLIB, the sale was handled by General Manager Jeff Binder and General Manager Jason Punzel.
SLIB announces the sale of two communities based in Kentucky
SLIB announced the sale of a portfolio of two assisted living and memory care communities called Chander Portfolio.
Located less than three miles apart in Bowling Green, Kentucky, the Chandler portfolio has 92 units divided between 61 Chandler Park Assisted Living units and 31 Chander Memory Care units.
The portfolio was sold to a Midwest-based owner/operator who aims to build on its existing footprint.
Daniel Geraghty and Bradley Cloousing managed this transaction for SLIB.
JLL Capital Markets closes transitional care facility
JLL Capital Markets announced the closing of the sale of Methodist Transitional Care Center, a transitional care community near Dallas.
The community, located in DeSoto, Texas, has 100 beds and 66 units and currently has an absolute net lease with just over 13 years of principal term remaining at the time of sale and a cap rate based on one year. rent is 6.8%.
JLL represented Madison Marquette who sold the community to LFI Real Estate.
Funding
Carnegie Capital announced that it has successfully refinanced a $10.5 million construction loan for a Houston-based assisted living and memory care community.
The refinancing, announced by Carnegie Chief Executive JD Stettin, allows the borrower to repay its construction loan before it matures.
For the borrower, the community is the only retirement home in his portfolio.
Ziegler Closes $24M in Funding for Nonprofit Owner/Operator
Ziegler announced the successful closing of $24.4 million in Series 2022A bonds for Eliza Jennings, a nonprofit based in Olmsted Township, Ohio.
Eliza Jennings owns and operates a portfolio of three seniors campuses with a total of 175 IL units, 89 AL units, and 216 skilled nursing beds, all located in Ohio.
As a result of the financing, the current Series 2022A and 2022B bonds are Eliza Jennings' only outstanding debt, according to a press release from Ziegler.